Our wellness offering is for those guests seeking a deeply holistic experience to rejuvenate and reconnect with the mind, body and soul.
1 hour
A stress-releasing treatment during which warm oil is poured over the third eye, forehead and temples to soothe and calm the nervous system. It assists with treating stress, skin conditions and insomnia, while also enhancing emotional balance, helping to get in touch with your higher being. The experience starts with a facial marma massage, with Subtle Energies' enriching facial blend, enhancing the benefits of the traditional experience and giving your complexion a fresh and youthful glow.
Muscle De-stress Podi Program
2 hours
This signature journey starts with an aromatic foot soak followed by Podikhizhi (Podi), a remarkable therapy performed with dried herb powders wrapped in muslin bolus bags, dipped in warm oil and applied over the entire body. Focusing on areas of pain and inflammation, this therapy is effective for water retention, sports injuries, muscular and nerve pain, soft tissue inflammation and joint problems. The treatment concludes with a hydrating lotion application leaving your skin soft and body renewed.

With full body Blissful Marma Massage
The full 2 hour program concludes with a full body tension-relieving Blissful Marma Massage with a therapeutic aromatic oil blend. This signature combination of therapeutic massage techniques at various levels of pressure enables a deeper state of relaxation and repair.
30 minutes
Reduce stress and improve focus through this guided meditation, a perfect time-out from our busy lives.
Explore our other services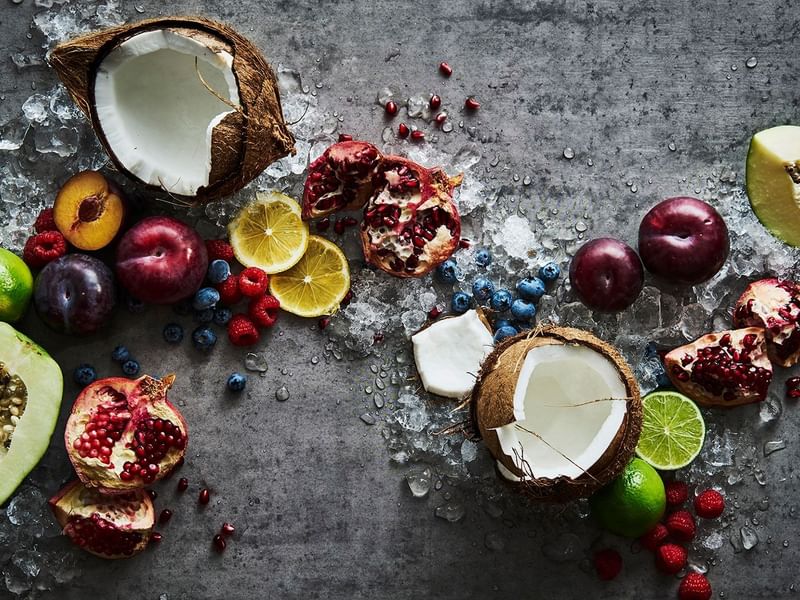 Transform your physical and emotional wellbeing within a luxurious, intimate environment with a Crown Spa Club membership.