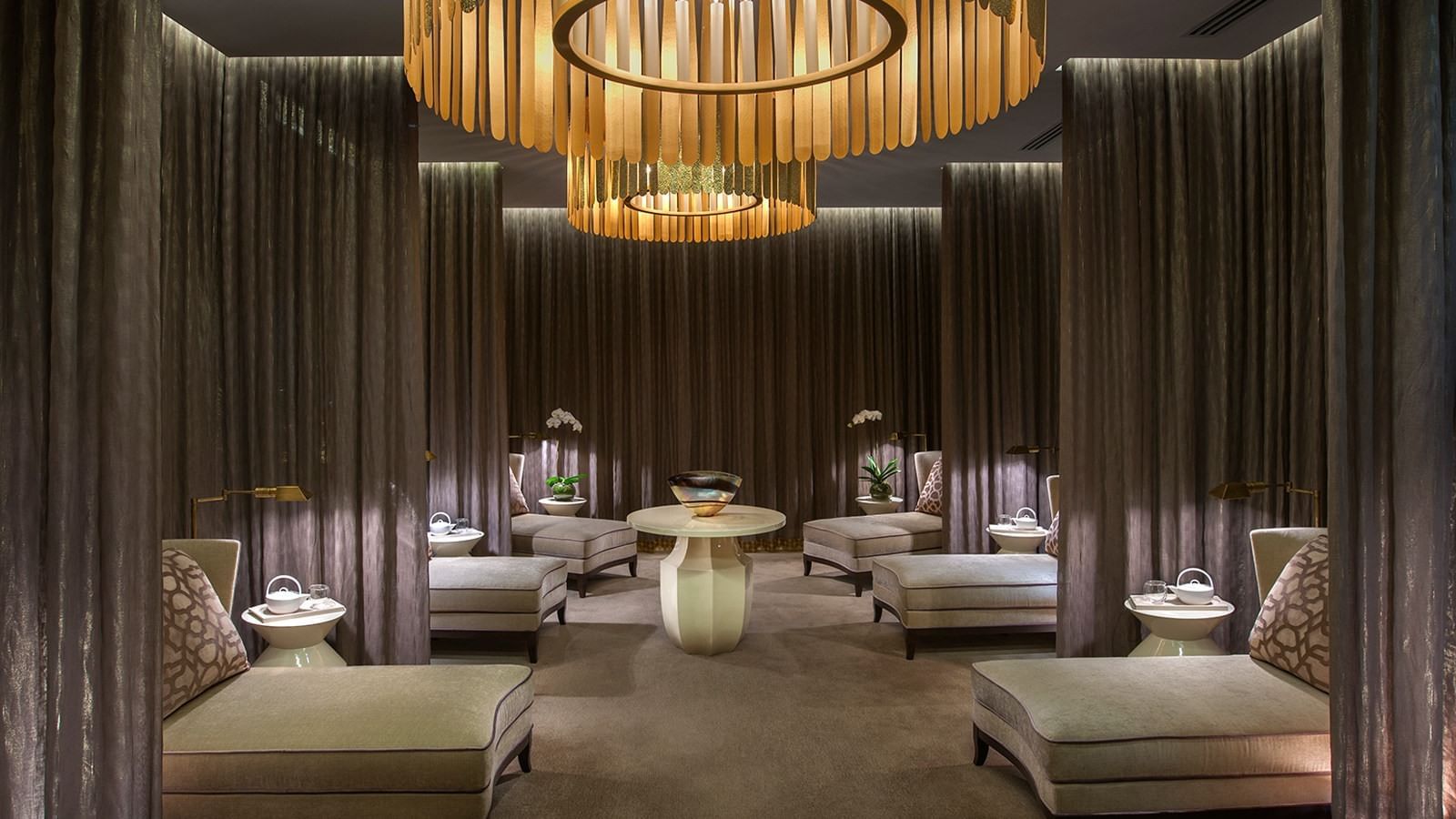 We encourage you to book in advance to secure your preferred appointment date and time. All appointments can be guaranteed with a valid credit card. To cancel a booking and avoid being charged in full, a minimum of 24 hours' notice is required for individual bookings and a minimum of 48 hours' notice is required for bookings of four or more guests.
Crown Spa promotes an environment of tranquillity and relaxation. In respect of the environment and the experience of others, we ask that you refrain from using your mobile phone within Crown Spa. Robes and slippers are provided for your convenience. Professional draping is performed throughout the duration of your spa treatment.
We recommend that you arrive 60 minutes prior to your treatment to start your spa journey in the Aqua Retreat. If you are delayed, please remember your treatment time will be limited as a courtesy to the next guest.
The Aqua Retreats are designated male and female areas. These areas are a shared space with other guests and staff, we ask that you wear swimwear and use the towels, robes and slippers provided when moving around these areas. Due to the health and safety of our guests and staff, no alcohol or glassware is permitted in the Crown Spa Aqua Retreat facilities.
Please note that children under the age of 16 are not permitted at Crown Spa, including the Aqua Retreats.
Please advise reception at the time of booking if you have any medical concerns that could impact your treatment. For some conditions, a medical certificate from your doctor approving treatment is required.