Conservatory
The most iconic buffet restaurant in Melbourne featuring a range of international cuisine

Enjoy an outstanding array of international cuisine, with a series of different culinary stations, each offering a distinct and unique dining experience.
Diners can choose from seafood, sushi and salads. There is also Asian dim sum and noodles, a Western hot food station and a tandoor oven for authentic flavours of Indian specialties, as well as a dessert station featuring two amazing chocolate fountains, which the young and young at heart are sure to love.
The combination of modern style, décor and new design creates a stunning visual element. For the ultimate engaging dining experience, our chefs are working at the culinary stations as you make your dining selections, bringing all the excitement and theatre of the kitchen to you.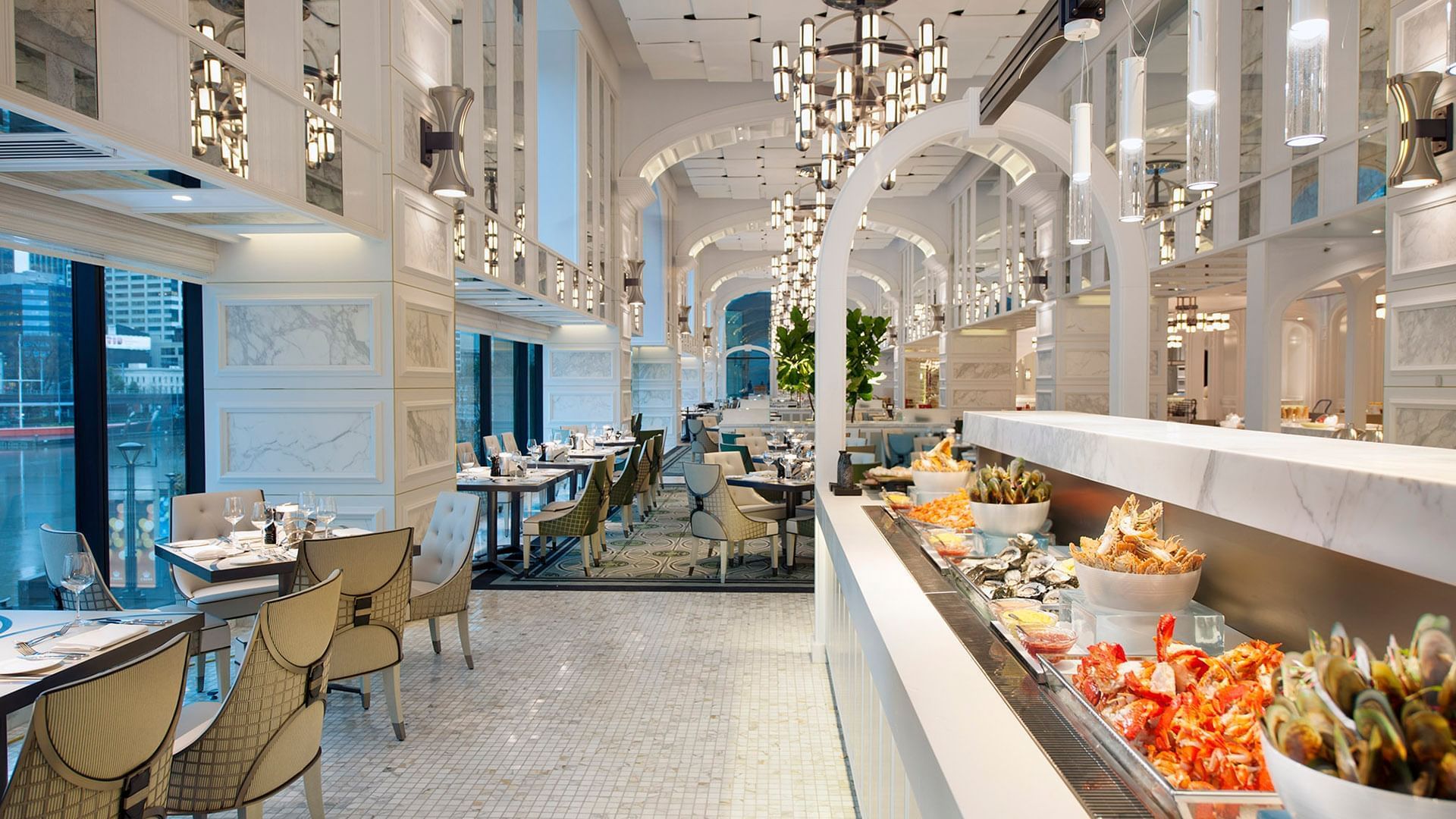 Breakfast
7am - 10:30am daily (Full Buffet)
Lunch
Monday - Friday: 12pm - 2:30pm (Full Buffet)
Saturday and Sunday: 12pm - 3:30pm
Dinner
Monday - Thursday: 5.30pm - 10pm
Friday - Sunday:: 5.30pm - 8pm and 8.30pm - 11pm (2 sittings)
*seating times for dinner is subject to change
For enquiries of 13 people or more, please contact our Private Events Team on 03 9292 5535 or privateevents@crownmelbourne.com.au
Address
Level 1, Crown Towers, 8 Whiteman Street, Southbank VIC 3006
Phone
+61 3 9292 5777


Address Level 1, Crown Towers, 8 Whiteman Street, Southbank VIC 3006
Phone +61 3 9292 5777