Celebrate your special day in our newest venue!
Located in the iconic Crown Towers, Evergreen is perched above Melbourne and can accommodate up to 150 guests, making it the perfect setting for an intimate wedding.
Evergreen boasts an ambient and electric atmosphere with mood lighting that creates an undeniably sumptuous colour palette of shades of black, tan, and green. The venue is complemented by the finest architecturally designed custom-made furniture adorning the function space in plush velvet and leather.
Evergreen's culinary offering is second to none with our award-winning chef curating impeccable seasonal menus and preparing the finest dishes using an array of premium locally sourced ingredients.
The expansive open plan kitchen creates excitement and will be sure to enhance your guests' sensory experience. Watch as incredible plates come to life in front of your eyes with Evergreen's world-class food presentation.
Guests can also enjoy distinctive cocktails and the very best wines in the region at Evergreen's elegant marble cocktail bar.
Contact our team to discover our premier wedding packages and customisation options.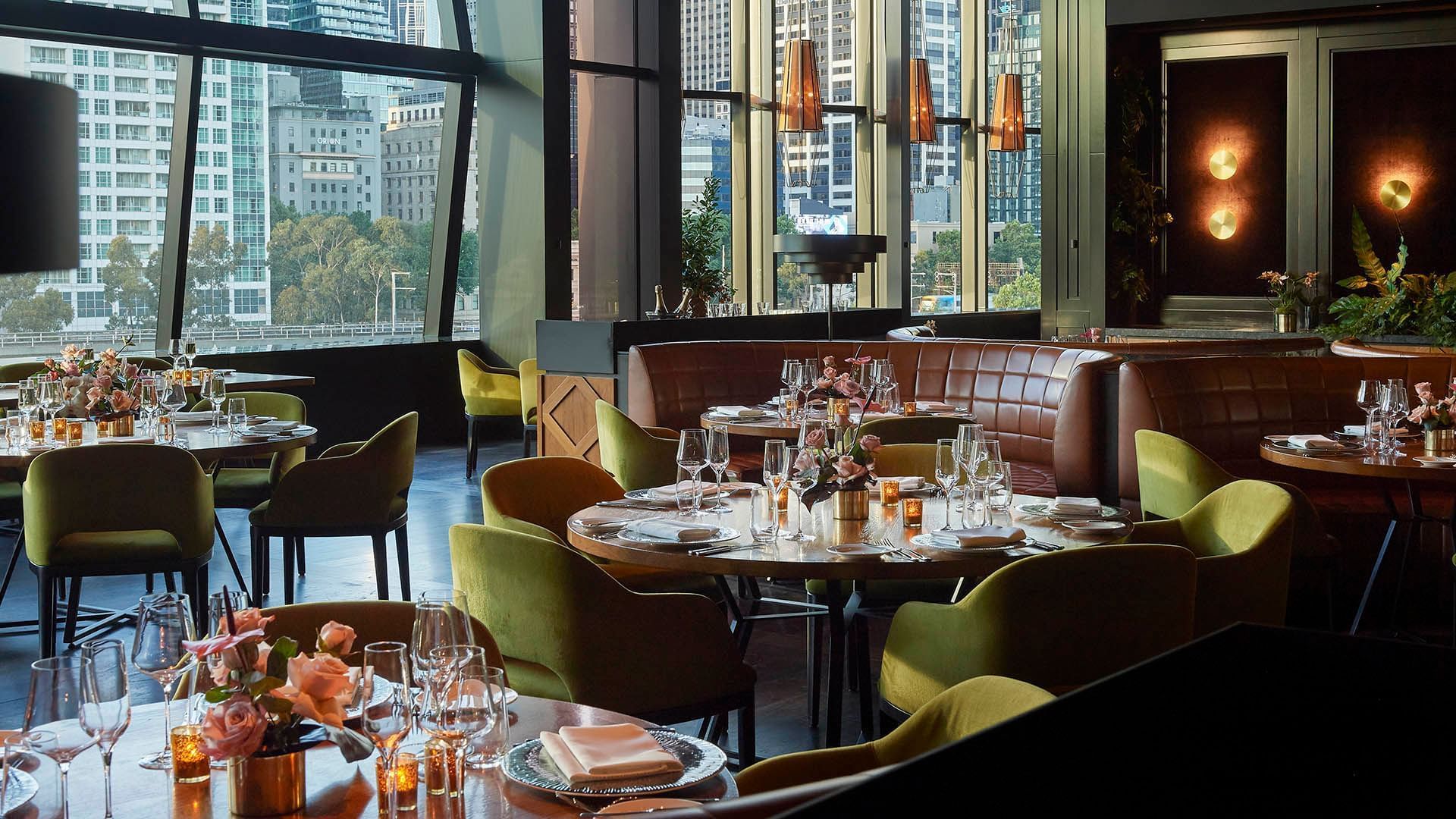 Address
Level 3 Crown Towers, 8 Whiteman St Southbank VIC 3006
Phone
Evergreen photo gallery