Situated in the private quarters of Level 29 at Crown Towers Melbourne, Horizon is the latest luxury events space ideal for the perfect wedding.
Designed to be the most sought-after, lavish venue in Melbourne, Horizon offers an elevated wedding experience set amid the city lights. You're invited via private elevators into the spectacular entrance hall, adorned with golden hued timber panelling, custom furnishings, and unique artworks from Victorian based artists. From the moment you arrive at the elegant grand entrance, your wedding guests are transported to another world of unimaginable opulence with dazzling Italian crystal chandeliers and ivory-white pillars.
Inside, take your time to revel in the astonishing views of Melbourne's stunning city skyline through the grand floor to ceiling windows. With a unique panorama showcasing the city's iconic skyscrapers along the Yarra River all the way to Port Philip Bay, Horizon offers guests a wonderfully glamourous and private space to celebrate a truly special wedding.

Enviable Menus Paired with Exquisite Service
Crown offers a host of your favourite cuisines and hand-crafted delicacies. Our seasonal menus are designed purely to please with premium, locally sourced ingredients and international flavours catering to all your desires.
Paired with outstanding service, our team of highly trained chefs and waitstaff are here to assure your every need is taken care of throughout your special time with us. Our team of professionals will go above and beyond to ensure your wedding is truly exceptional.

Sounds Just Right
Encore Event Technologies is a leading audio-visual provider and Crown Melbourne's in-house audio-visual partner. Encore Event Technologies will assist in the delivery of technical production, lighting, even design and styling ensuring a stress free, seamless, and highly memorable wedding.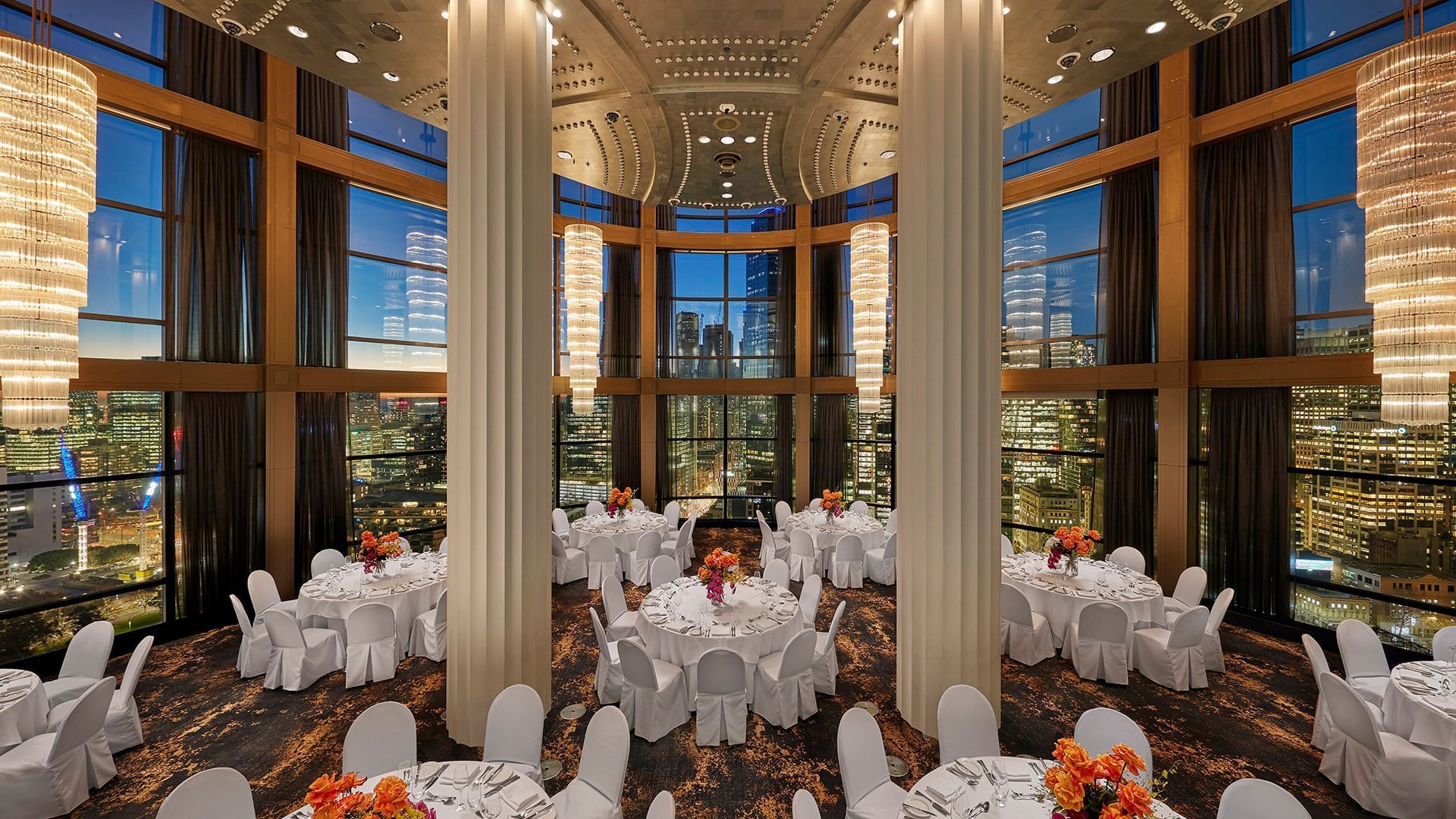 Address
Level 29, Crown Towers, Crown Melbourne, 8 Whiteman Street Southbank VIC 3006
Phone
Horizon photo gallery