Yoshii's Omakase
The ultimate in culinary Zen

Derived from a Japanese phrase meaning "I'll leave it up to you", a bespoke culinary experience curated by Chef himself awaits at Yoshii's Omakase. A ten-seat Japanese fine dining room set inside the entrance to Nobu, Yoshii's Omakase offers intimate, unparalleled gastronomy. Renowned as one of the leading Omakase sushi masters in Australia and over 38 years experience in his craft, Yoshii has gained notoriety for his precise sushi style, mixed with a modern and creative take on ingredient combinations. Greeting guests at the door, Yoshii will lend his craft in front of the eyes of every guest as he prepares a ten course Omakase right in front of them with the delicate precision he has become celebrated for. With seasonal produce and the most immaculate fresh seafood taking precedence on the menu, guests will be fully immersed in this personal and one of a kind dining experience.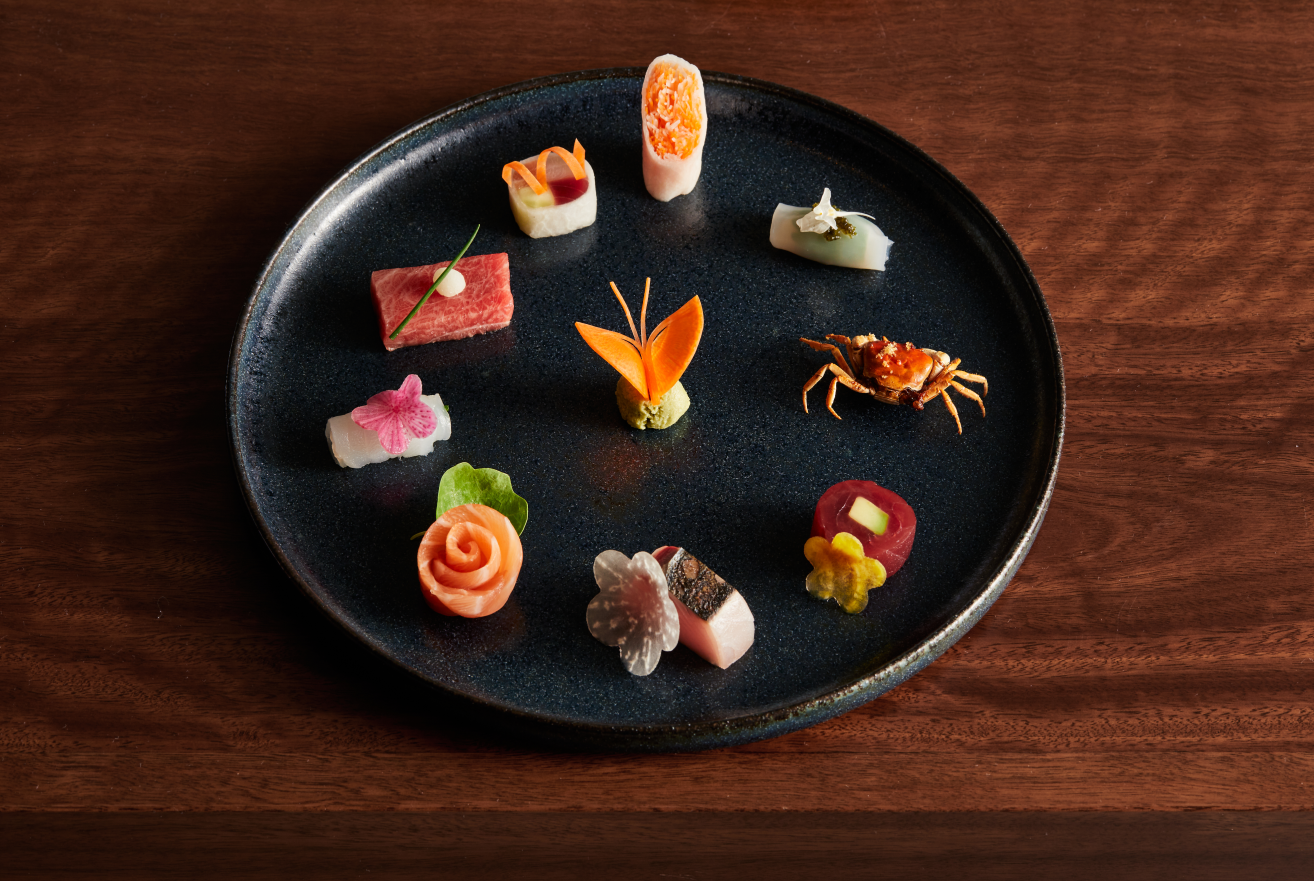 Dinner
Tuesday – Thursday: 6pm – 11pm
Friday and Saturday: First Seating 6pm – 8.30pm | Second Seating 8.45pm – 11.15pm*
Please note we only have a limited number of reservations available, released via our website on a monthly basis (on the first day of every month). Enjoy Yoshii's Omakase for $350 per person. To ensure you have the best experience, please arrive at your reservation time, as service will start once all guests are seated.
Online reservations recommended.
For more information, email restaurantreservations@crownsydney.com.au or call 02 8871 7171.